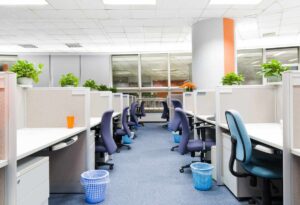 The appearance of your office environment reflects the success of your business.  A clean office or business exhibits the professionalism of your organization.   Outsourcing your commercial cleaning with Pike Enterprises, dba Denver Janitorial, saves you time and resources, allowing you to focus more on your core objectives.
This is a great time of year for corporations to review contracts for commercial janitorial services in preparation for the 2016 year.
Green Commercial Cleaning
Pike Enterprises, dba Denver Janitorial is an environmentally friendly "green" commercial janitorial cleaner.  Our commitment to green goes beyond products, all the way down to proper disposal and recycling methods.  We use citrus-based environmentally friendly cleaning solutions – safe for children, pets, allergy sufferers and our planet.  Denver Janitorial continually works to reduce waste, improve processes and preserve natural resources.
No matter your square footage and whether you're looking for a cleaner for 1 or 7 nights per week.  We currently clean 5 million square feet in the Greater Denver area.
Request a Bid Today
Call or click for a walk-through and bid.